The PTA has started a couple new exciting fundraising campaigns.
We are now selling Rideau Bakery Challahs every week! As well, the PTA is also selling parve frozen gourmet cookie dough made by a Dashing Pinch!:
Challah:  $5/ challah
You can now have the yummy taste of Rideau bakery challah without the hassle of going to the store!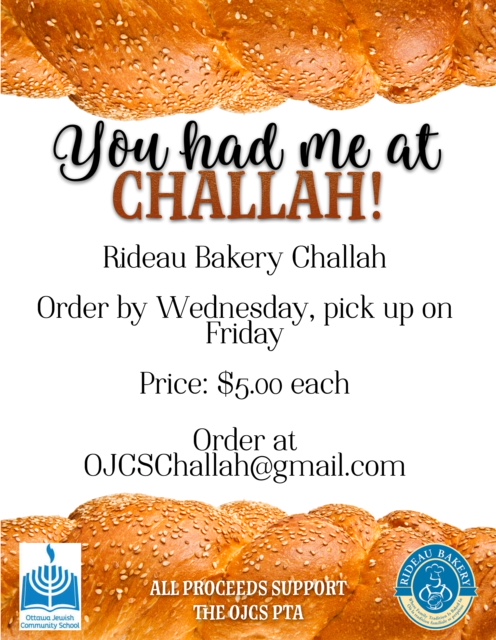 Orders due by Wednesday each week
Cookies:  $15 / dozen
You can now enjoy the taste and smell of fresh gourmet cookies without all the mess.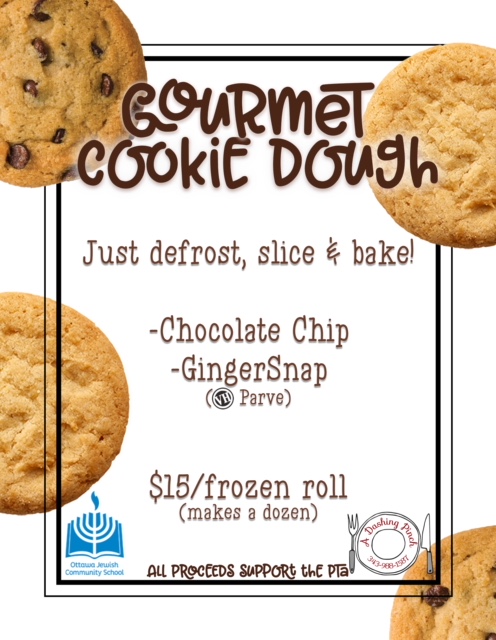 As always if you have any questions or need any more information you can reach the PTA at pta@theojcs.ca